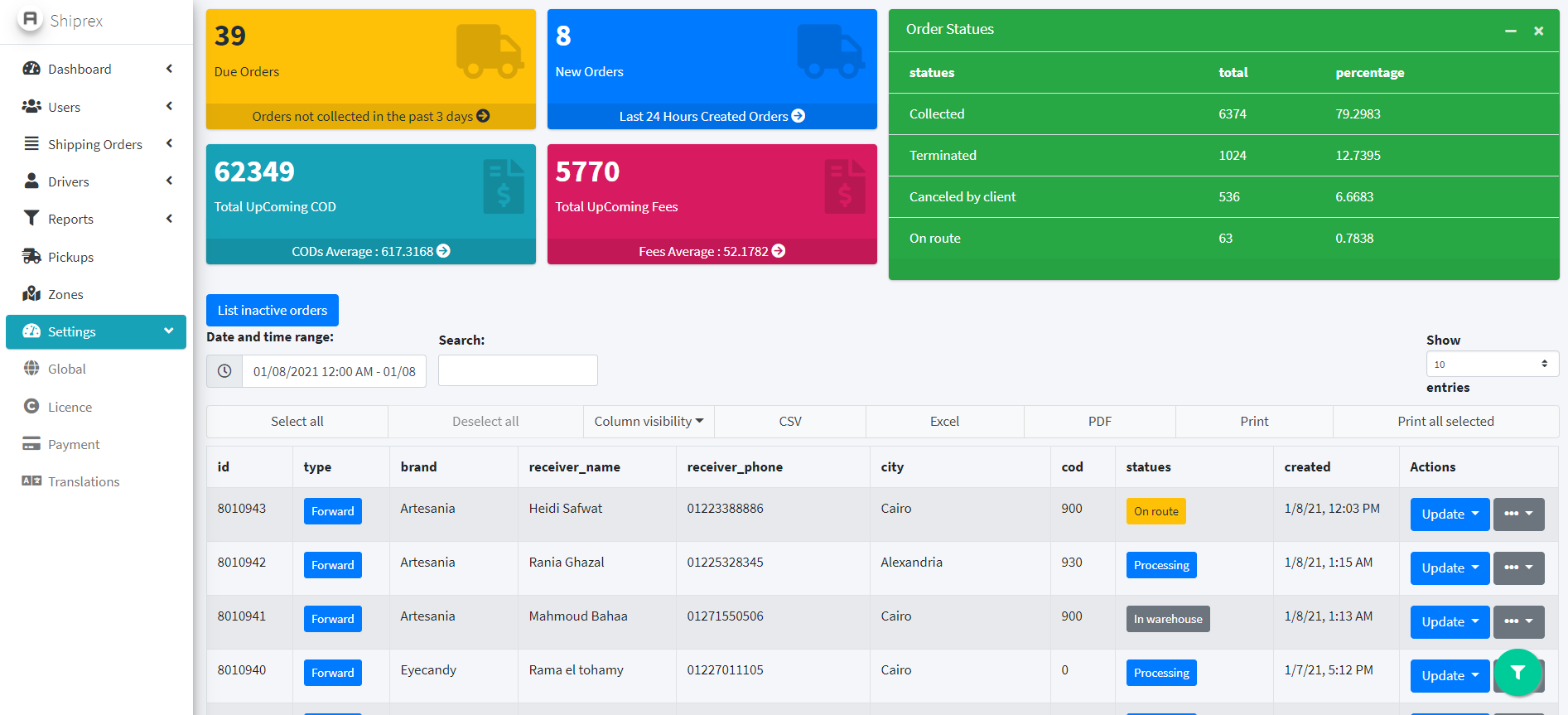 Dashboard that shows you all of the orders traffic on your system with the counters that alerts you for the most important figures such as
   Number of active orders. 
Number of total COD (cash on delivery)
Number of orders on routs
Active orders statues table
And more of the most important counts such as the on hold orders for more than 3 days and many others. Orders dashboard is the place where you can have the ability to view orders details and get all the order details and actions made on this orders with the ability to allocate all the order drivers and shipping results where it's done , canceled , returned to the warehouse.
Printing order policy receipt 
Orders dashboard allows you to print the orders policy and shipping receipt with the barcode on it to easily tracking in the future. barcode handling in the orders dashboard is the main method for tracking orders by it's id ,the system generate the barcode automatically and provide it to the brand/seller on their dashboard for each product, the seller may print the orders policy which will contain all the order information also with the barcode and also seller may print many selected order once . barcode also shows in the search for assign orders to drivers and also bulk actions on any of the orders.
Exporting data from the dashboard
The orders dashboard allows you to have all the all data / selected data / searched filtered data / to be printed as pdf – exported as CSV – Excel file – web page – and many other formats for exporting the data to be used by other systems or integrate with them for more over calculations or processing.