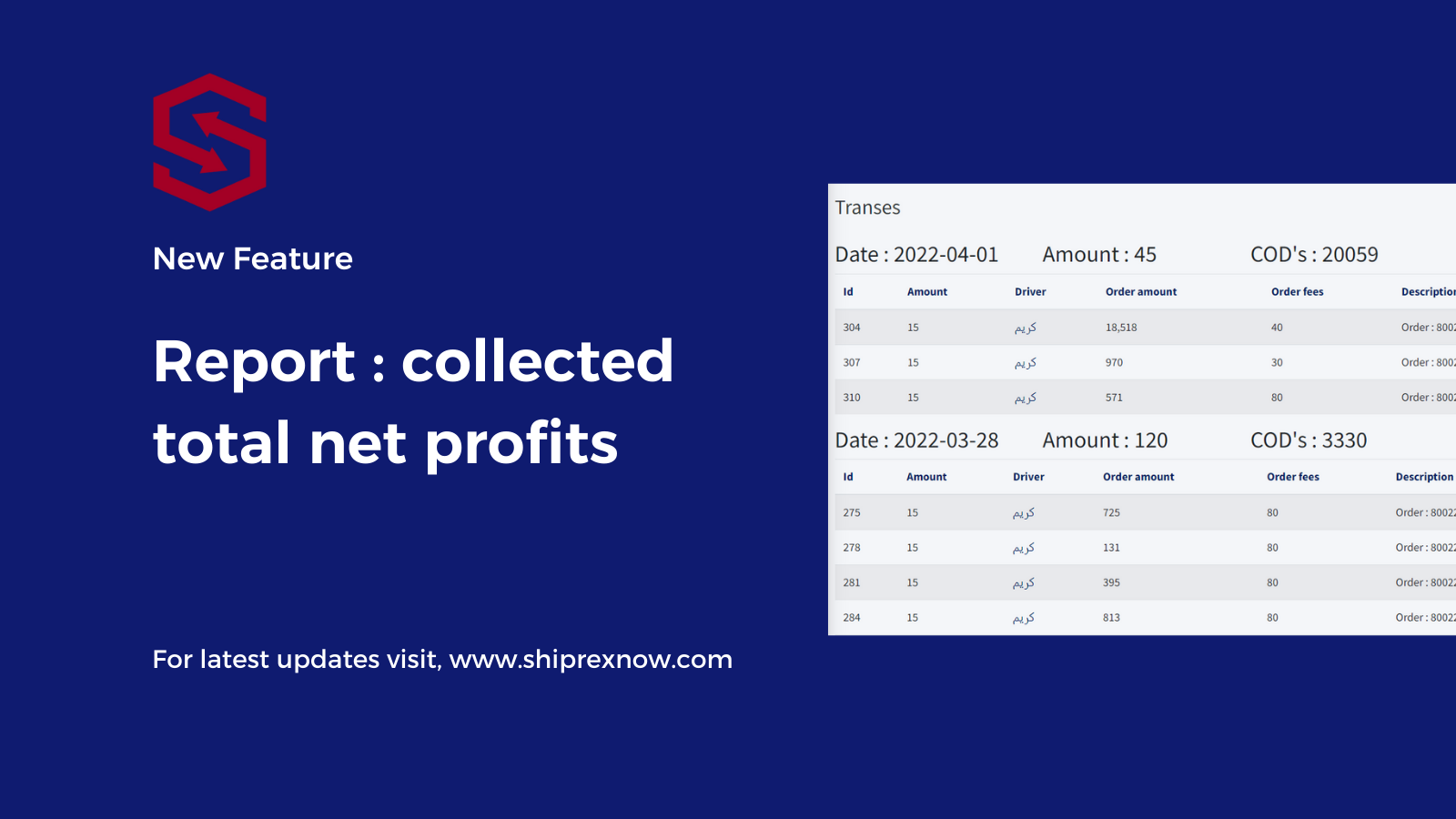 Total Net Profits per day
A new feature is here for a new awesome report which is located under the General Ledger module, which enables your company to be able to easily find out on a daily basis the most important number which they might want to have a look on.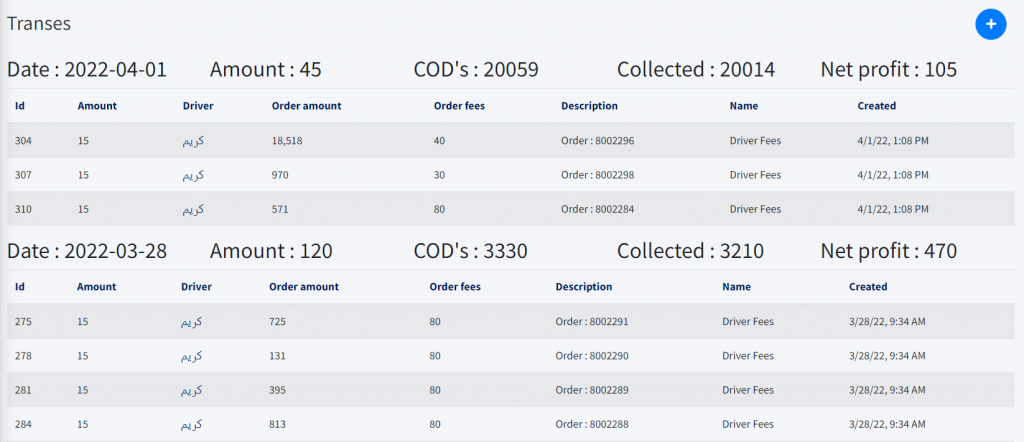 What is concluded in this report?
The new feature is called Net Profit per day
which is structured as the following – A day-by-day headline that contains the following information
day Date
Total COD collected amounts
Total drivers fees
Total company profits for this day
a list of transactions made on this day
This feature is considered the best way you can totally rely on for checking the real profits you have for any day and watch your net profits day per day and enhance your business performance as a shipping company.

Dependency :
This feature depends on the General Ledger module to be activated, in addition to that your shipping management system should have the driver fees and use the driver fees management module to display the best results out of your Shiprex instance.
This feature is a complementing feature that enhances and enriches your other accountant/billing reports
What do you waiting for?
Get your free demo of Shiprex right now – contact us and have your demo up and running on the same day
Release date: 07/03/2022
Introduced version: 1.7